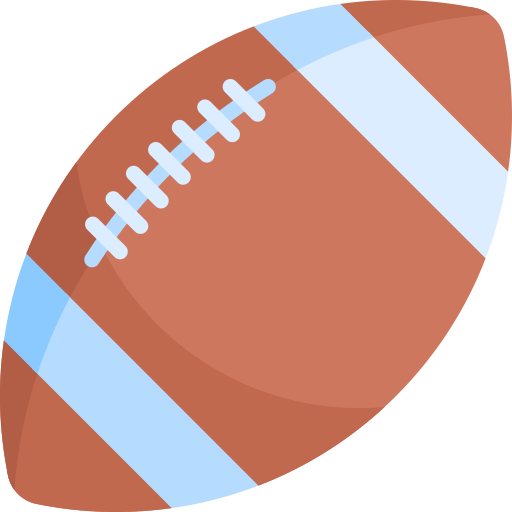 The Emmorton Buccaneers Football program is full contact football for grades K-8th, ages 5-14.Our season typically runs from August through October with play off and championship games being played the first few weeks in November should your team qualify.
For additional information visit our website or on social media: https://www.facebook.com/EmmortonBucs/
Need help or have a question? email EmmortonBuccaneers@gmail.com
Registration is $200 per player, with a $25 sibling discount on the subsequent children. (We have a "no refund" policy)
Registration will include 2 game jerseys and 2 game pants for 8 U – 14 U (one game jersey for 6 U and 7 U), all league fees, ref fees and facility rentals.
Shoulder pads and a helmet are loaned for use during the season.  A $200 postdated security deposit check must be presented at the time of borrowing.  Checks are only cashed if equipment is not returned.
Parents will need to provide cleats, cup, chin strap, and mouth guards for their player.  If needed, practice pants ($20) and practice jerseys ($15) can be purchased from the program.
Practices are typical 4-5 nights a week Monday -Friday from 6 pm-8 pm, during the month of August.  Once school starts in September, practices reduce to 2-3 nights a week 6-8 pm.  Specific practice dates vary from team to team and are within the discretion of the Head Coach.
Games are typically played on Saturdays.
Our practice field is located at Cedar Lane Sports Complex at 1100 Cedar Lane, Bel Air, MD 21015.  Game locations will vary across Harford county, Baltimore county and Cecil county depending on the opposing team.
We are members of and play in the Upper Chesapeake Youth Football League.  The UCFYL requires that all players have a Maryland State ID card.  This card can be obtained from the MVA at the cost of $15.  The card is good for 5 years.  Your child's coach must have a copy of the card in order for them to play in games.