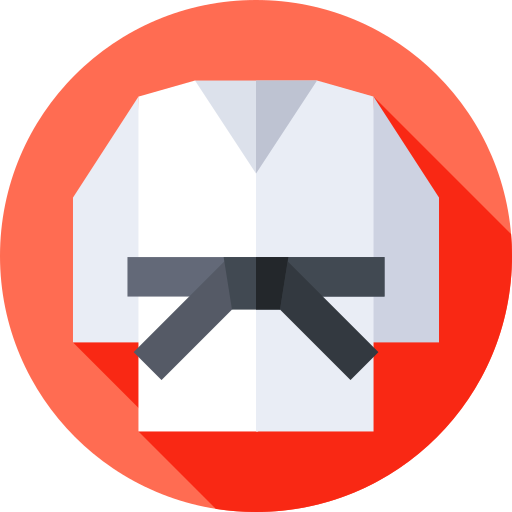 The Emmorton Rec Karate program provides a fun learning atmosphere where students can become more physically fit, build self-esteem, and learn self-control by practicing martial arts.
Program Enrollment And Cost
Enrollment for new and returning students is available online through the first 3 classes of each month. Any prospective students are permitted to observe classes at any time before enrolling in the program. In addition, a single trial class may be attended during any of the first 3 scheduled classes of a month, after which a student can determine whether they would like to enroll in the program. Students at least six (6) years of age, and enrolled in first grade, and older are eligible for enrollment in the program. Due to the individualized nature of the sport, it is a necessity that all students have the ability to stay on task and follow directions. In order for the younger students to be successful, a parent may be asked to join them during class and guide them in following the instructor's directions. Please be attentive to your child's behavior during class. If they are disruptive or unable to respectfully participate, we ask that you remove them from that evening's class.
The initial sign-up fee is $65.00 per student, which includes a one-time annual registration fee and enrollment in the program for one month. After the first month, the monthly fee is $40.00 per student. There is also a $3.00 website processing fee for each registration per month This fee is not governed by Emmorton Recreation.
Payments are accepted through the third class of each month and are accepted online only. Registration will be due whenever a student plans to attend one or more classes during a month. If a student does not plan to attend any classes for a given month, then registration and payment are not required for that month. If a student is planning to take time off from the program, we ask that you send an email to emreckarate@gmail.com
The Karate Program operates during the school year only, and meets weekly on Mondays, Tuesdays, and Thursdays for all belt levels. Classes are held from 6:00 – 7:00 p.m. in the gym at Ring Factory Elementary School, located at 1400 Emmorton Road.  In order to get the most out of class, please arrive at least 10 minutes prior to start time so students can use the bathroom, get a drink, and stretch.   Warm-ups and stretching are very important to the safety of our students.  Any student(s) arriving after 6:05 will not be able to participate in class that evening.
NOTE: Classes are not held when Harford County Public Schools are closed, including scheduled closings, weather related closings and when Ring Factory Elementary School needs the gym for school events.
Progressing through the belt ranks takes time. We understand that students may miss classes due to illnesses or other obligations, but we encourage them to attend class as often as possible and to practice at home to improve their skills as quickly as possible.
Additional Requirements And Information
Uniforms – Beginners should wear comfortable clothes (sweats or shorts and a t-shirt), and uniforms are optional.
Belts And Testing – Students will be given their white belt upon registering for their third month of instruction. The tests for belt ranks above white belt are held periodically throughout the year. The instructors will let students know when they are ready to test. The cost for belt testing is included in the monthly fee. Per Emmorton Rec policy all payments must be current for a student to be eligible to test.
Personal Safety – We ask that all students trim their nails prior to class, and that no jewelry be worn during class. A mouth guard is recommended for the contact portions of the class. Students are encouraged to bring a water bottle to every class.
Sparring Equipment – The instructors will let students know when they are ready to purchase sparring equipment. Equipment can be purchased through many online stores or locally. It is each student's responsibility to purchase their own sparring equipment and it will be required before any student can participate in full contact sparring.
The primary contact person for all inquiries is the program Chairperson. The current Chairperson is Melanie Goods and she can be contacted via email at emreckarate@gmail.com.  A private Facebook group is also available for all prospective and enrolled students and access can be requested via email.
All Emmorton Recreation Council adult volunteers working with children in an Emmorton Rec program must select the link below and submit their information for a Background Check.