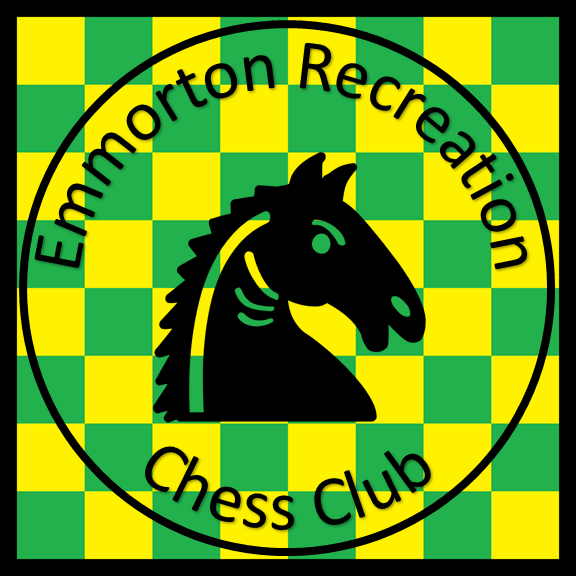 The Emmorton Rec. Chess provides an environment where players can improve their game and make some friends.The Emmorton Rec. Chess Club is open to players of all ages. We are a club not classes. While we occasionally provide some informal instruction, it is a good idea to know how to play chess before you join. We meet most Thursday nights from 7:00 to 9:00 pm at the Emmorton Rec and Tennis Center. Please stop by and check us out.
If you have any questions or want to be added to our email list, contact us at rfechess@yahoo.com.
Stay up to date with our Facebook page!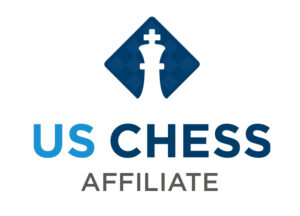 We are a USChess Affiliate and hold rated events.  Most of our rated events are FREE.  If you are not a USChess member, we always hold a club rated event at the same time.  Everybody gets to play.
If you are not a USChess member and want to join, follow this link.  A USChess membership is a separate membership from the Emmorton Rec Chess Club.
Our club has two USChess Tournament Directors.  You can find a list of our previous rated events here.
Most nights we run some sort of organized event.  We hold both club and USChess rated mini tournaments.  Look at our schedule below to see what we have coming up and or join our mailing list to get a weekly(ish) email.
We provide boards, sets and clocks.  You of course are welcome to bring your own equipment.  Remember players can request to play on sets that meet the USChess equipment standards.
Below are some of the types of events we coordinate.  Members can always play casual games.
Rated Quick Chess – About once a month we hold USCF Rated quick chess tournaments.  If you do not have a USCF membership we usually have a non-rated section.  As the cost is low / free, we promise no prizes but often have a small token prize.
Multi-week events with slower time controls like our Club Championship.
Thematic Nights – In the past we have had thematic nights for various openings, gong chess, and bughouse.
Puzzles and Position Analysis – We occasionally review interesting positions, difficult puzzles, and significant games.
Organized trips to larger tournaments outside our club.
Each year we plan out some events so our members have an idea of what to expect. In some cases we modify based on turnout or other factors.
Here is our schedule for this year. If you have a suggestion, send it in
19-Jan-23    Club championship G60+5 1 of 4 USChess & Club rated
26-Jan-23    Club championship G60+5 2 of 4 USChess & Club rated
2-Feb-23    Club championship G60+5 3 of 4 USChess & Club rated
9-Feb-23    Club championship G60+5 4 of 4 USChess & Club rated
16-Feb-23    Club championship shootout & parallel blitz G60+5 / G5 1 / many Club rated
23-Feb-23    Team Quick G15+3 3 Club rated
2-Mar-23  Chess960 G15 3 not-rated
9-Mar-23    Big Fish – Little Pond (unrated section prize is a USChess Membership) G15 4 USChess & Club rated
16-Mar-23    CHESS CLUB DOES NOT MEET
23-Mar-23    Rated and Club rated blitz G5 Many USChess & Club rated
30-Mar-23     G15 All in One Section.  No Increment and 4 Rounds.
6-Apr-23    Quad Night G15+3 3 USChess & Club rated
13-Apr-23    Dual Rated Swiss G20+30 1 of 3 USChess & Club rated
20-Apr-23    Dual Rated Swiss G20+30 2 of 3 USChess & Club rated
27-Apr-23    Dual Rated Swiss G20+30 3 of 3 USChess & Club rated
4-May-23    TBD
11-May-23    Rated and non-rated blitz G5 Many USChess & Club rated
18-May-23    Good God Bughouse /or/ Chess960 G5 not-rated
25-May-23    Farewell Social and Casual Chess
Some of our events have different names.  Here are the descriptions.
Big Fish Little Pond.
For the unrated section, the prize is a USCF membership. Only non-USCF member and those who have never been a USCF member are eligible for the prize. We will have a rated section with a prize also.
One vs. Many
We will split the group into 1/3 (higher rated) vs and 2/3 (lower rated). With G25; d5 time control each player in the top third plays 2 players in the bottom third at the same time (e.g. mini-simul)
Swiss (System)
A Swiss System tournament where players are not eliminated and can play every round. When there is a odd number of players, one player receives a bye.
Blitz
A Swiss System tournament where everybody is paired in one section. We play as many rounds as we can during the night. Time control is Game in 5 minutes.
Quads
Players are listed from highest rating to lowest rating and grouped into sets of 4. These four players play a small round robin of three games. The bottom 5 – 7 players are paired as a Swiss System. For our purposes, each quad will all USCF players is rated.
Decrement Blitz
When paired, both players start with 5 min on the clock. After a player wins, the winning player starts the next game, with the same player and one less minute on their clock AND gets choice of color. When a player wins with one minute on their clock, they win that round.
Bug House
Players select their own teams of 2 players. Each team sits opposite the other and one player on each team plays White and Black. A captured piece is passed to your teammate. Instead of a move, a play may place a captured piece on the board. More details to follow.
Mixed Teams
Teams of two pair up against other teams of two. Each team can only have 1 USCF member and USCF members MUST play each other. On the night of the event, any players without a team, will be randomly assigned.
Want to improve your game, take a look at these resources.
How to play the game.  This video teaches you the basic rules of the game.  But that is just the beginning.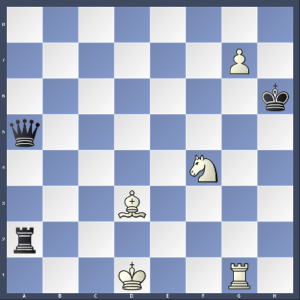 Beginners sometimes have trouble finding checkmate.  Thess puzzles will help you recognize checkmate and how to win.  mate in 1
Now move on to some harder puzzles.  Here are 300 puzzles from Chess.com.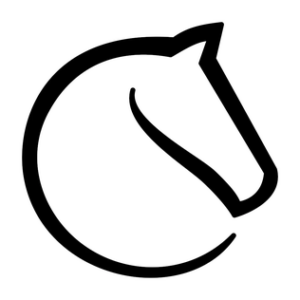 Now on to practice.  Playing online is a good way to start to experience chess.  Consider playing at lichess.org.  You can not only play at lichess, but you can also improve your game from their vast resources.  And best of all, it is FREE!
National Chess Day Tournament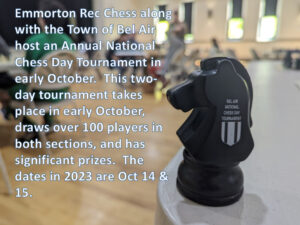 We always welcome sponsors.  Previous sponsors include …
While Pat and Whit played for the club title, the rest of us played a G5 blitz.  We played WAY too many rounds for a Swiss and we had nine round.
Val came out on top by a half point.  The close packed crowd shows the tight competition.  Results are HERE.
Club Championship Report
With 30 players total over four weeks, the Club Championship had interesting games in every round and this week was no exception.
In the Club Rated Section we had a tie for first place. Pat Whitehurst and Brian King each finished with a 3-1 record. Contender Steve Chalk did not play in the 4th round. Fair warning, newcomer Matt Gabor has some sharp skills. I tell you this from personal experience. Pat and Brian played a G30 tiebreaker and Pat emerged on top. With this win, Pat earned his right to play for the Club Championship this week.
In the USChess rated section, Whit managed a win against Sid in round to secure his 4 – 0 record and the section title by a full 1.5 points. Val, who almost nipped Whit in round 3 finished with a clear second place finish. Giancarlo and Chad had a hell of a barn burner filled with nasty little ticks and traps. In the end, Giancarlo ran out of thinking time while looking to make magic out of a lesser position.
Jan 19 – Feb 9
The Club Championship.  Four Rounds of G60+5 with one round a week.  We have two sections, USChess Rated and club rated.  The winners of each section have a shootout on the following week, Feb 16.
5 Jan – Back to the Grind – G15+3 in a 3 round Swiss
Well it wasn't a Swiss we had Quads instead.  Find the results HERE.
15 Dec – Casual Chess and Holiday Social
A night of casual chess. and refreshments.  Come on by for a relaxed evening.
3, 10 & 17 Nov – Slower and Colder 3 Rd Swiss
Below are the results form our 3rd Swiss.  Congratulations to Whit and Val for taking the top spot in each of their sections!
G60+5 is a good time control to get into some more serious chess and the games proved that out.  You can also find the USChess Rated results HERE.
27 Oct – A Club Rated King's Gambit Accepted Thematic
At the last minute we changed things up a bit to a 4 round G10 event to allow everyone a shot at playing two games each with the white and black piecs.  A good thing too as with 16 players, a 3 round event may not have resulted in a clear winner.
There were some serious fireworks with pieces all over the board, busted pawn structures, and exposed kings.  The resounding opinion was, folks do NOT like playing the Kings Gambit accepted.  Let that sink in, most players in the club don't like this opening.  Hmmm, what could you do with that information?
Not much of a surprise Jim Dempsey, who suggested this thematic night, seemed to fair well by securing a clear second place out of the pack of 16.  Whit managed to end up on top but there were some shaky positions for Whit too.
Not that we should look at ratings too closely, Sanat managed a 150 point increase in his club rating.  Is he a rising star?